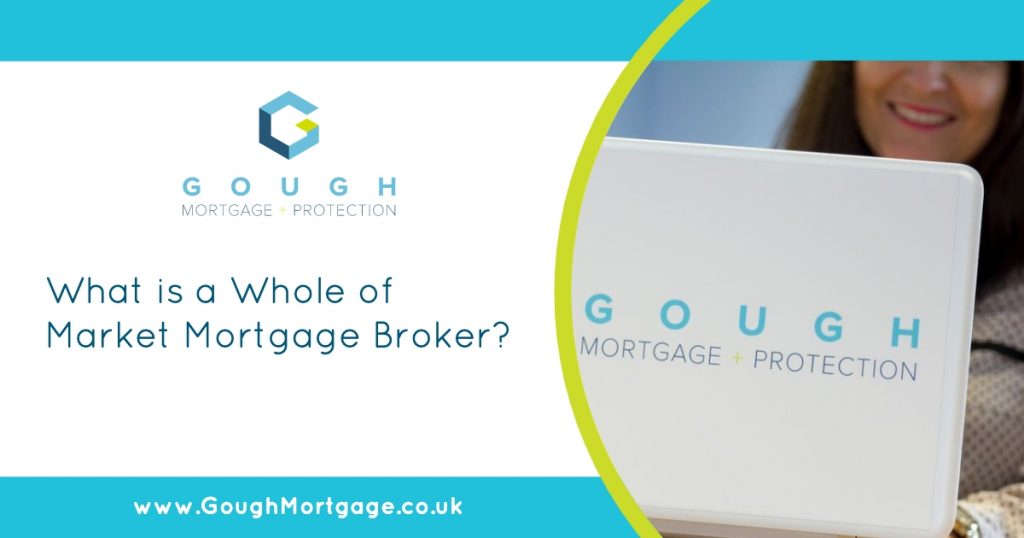 What Is A Whole Of Market Mortgage Broker?
If you're looking to take out a mortgage, you might be asking yourself whether it's best to talk to a broker or go straight to the lender direct. Thanks to the rise of online comparison sites, nowadays mortgage brokers do much more than just compile a list of available options. But do the pros outweigh the cons, and will the saved time be worth the money spent? Let's find out exactly what a Mortgage Broker does and whether or not a broker might be the right option for you.
What does a mortgage broker do?
Put simply, a mortgage broker is a financial advisor who specialises in mortgages. They work in your best interest to find the right mortgage with rates that suit your budget, and their expert knowledge of the housing market means they can highlight the best lenders and mortgage deals out there. Mortgage brokers base their recommendations on your individual circumstances. To do that, they'll ask you about:
• The size of your deposit, or balance of current Mortgage
• Your monthly repayment preferences
• Interest rate preference
• Personal information, like your credit history and current outgoings.
• Importantly, your future plans
Should I use a mortgage broker?
Mortgage brokers are qualified and well-trained professionals with a deep understanding of their field. They have a duty of care towards you, meaning brokers have to be able to justify any recommendations they make. Here at Gough Mortgage + Protection, we only charge our fee when your mortgage offer is agreed and issued in full. Whether you're a first-time buyer or re-mortgaging your third home, this means if a mortgage lender declines, you're not obliged to pay us for our service. In other words, there are no upfront costs and no charges for simply exploring your options.
Aside from saving you both time and money, most importantly, mortgage brokers can be held to account. We are fully regulated by the FCA.
Not all mortgage brokers are the same. There are many kinds, mostly defined by what sort of services they offer. But there are two main types of mortgage broker you should keep your eye out for.
Tied or multi-tied mortgage brokers
A tied or multi-tied mortgage broker is tied either directly to one lender or a group of lenders, meaning they're much more limited in the type of mortgage that they can recommend. However, their close relationship with lenders often means they can offer you exclusive deals and incentives.
But just like how Tesco can't lower the price of their milk just because you found it cheaper at Sainsbury's, these mortgage brokers may not be able to offer you the same options as elsewhere, even if they're better. They're tied and limited to a select range of lenders.
'Whole of market' mortgage brokers
Like the name suggests, a 'whole of market' mortgage broker can cover much more of the market. They don't have to use a specific mortgage lender, meaning you're not limiting yourself to a single or small group of lenders that a 'tied' broker works with. Basically, you'll have a much broader range of mortgage options to choose from.
That said, you should take 'whole of market' with a pinch of salt. These brokers don't literally cover every single option available. But to get the name 'whole of market', they have to cover enough options to be representative of the mortgage market as a whole, so you'll still have plenty to choose from. But because this kind of broker is free of ties to any lenders, they can offer you impartial advice without the constraints of obvious vested interests – a huge plus.
Should I get a mortgage directly from a lender?
If you're absolutely confident you've done your research, know the market, and feel you've found the best deal at the best time, then yes, you can consider getting your mortgage directly from a lender. But Rome wasn't built in a day. If you're lacking the experience required to make a well-informed decision that won't come back to bite you, we'd strongly recommend not going it alone.
Remember, the advice you get from lenders will only refer to their own products rather than an unbiased view of the market as a whole. And going direct means you won't gain access to any broker-only deals. We always recommend talking to a broker first, even if you decide to go direct further down the line.