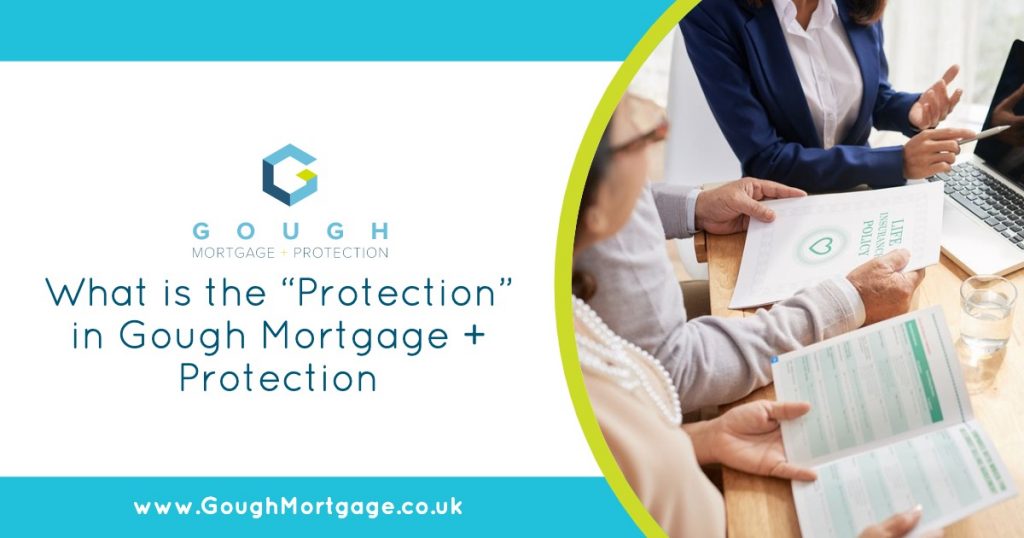 What is the "Protection" in Gough Mortgage + Protection?
Life insurance is only there if you need it, right?
That really is the case, but it doesn't make it any less valuable or capable of transforming your life. Should the worst happen, the right type of insurance will be there for you and your family when you need it most.
This is why it's a good idea to understand as much as possible about the forms of life cover and how they relate to your circumstances.
After you've read this blog, you should be able to have a far more informed conversation with your financial advisor.
Some homework
Before choosing life insurance, you will need to do some homework, either independently and with your financial advisor.
Start by thinking about what you spend your money on. Whether it's paying for life's essentials or the leisure activities which mean a lot to you, they'll all need to be taken into consideration when choosing life insurance.
When meeting your financial advisor for the first time, it will help if you have all your monthly outgoings to hand. You can then work with the advisor to choose the right insurance based on how much you might receive as a benefit and for how long, if you have to make a claim.
Let's dive into the three main products that make up protection insurance.
1. Income protection
If your income stops due to ill health, there's one thing that won't cease: your outgoings.
The mortgage or rent will still need to be paid, and food still needs to be put on the table. This is why income protection is so important.
Should you be unable to work due to injury or illness, income protection will pay a proportion of your income for you. It typically works around the sick pay arrangements you already have in place with your employer.
The most common claims for income protection insurance are musculoskeletal problems, mental health, and cancer. It'll ensure you can still cover your Mortgage and living costs when you're not working. It'll also ensure you can still pay for holidays, birthday presents, and those all-important TV streaming services while you focus on the recovery period!
2. Critical illness cover
This is designed to pay a lump sum if you are in the unfortunate situation of being diagnosed with one of a number of listed definitions, the most common claims include cancer, a heart attack or stroke. It can help support you and your family financially while you work through the recovery period or deal with your diagnosis.
With critical illness cover, you very much get what you pay for. Insurers often provide several different policies, rising in price as the number of conditions covered increases.
Every provider will have its own set of conditions relating to payouts, therefore make sure you work closely with your advisor to discover exactly what they are.
3. Life insurance
Life insurance is there in the event of your death and ensures your family have a financial cushion to fall back on if you're no longer able to provide for them.
Most people take life insurance out for the length of their mortgage, but this can be adjusted to suit your needs, and can be paid as a monthly amount to replace lost income.
Working with your financial advisor, you can work out exactly how much money will be paid out to your family if you pass away.
You may not feel you need every type of insurance we've listed above, but at least you know where to turn when it comes to protecting yourself, your family and the future.
For most people, a healthy (if you'll excuse the pun) mix of these forms of protection are the best way to ensure everything is covered. It's important to remember that as your life changes, your protection requirements can change, too, therefore it's important to look for flexibility in any policies you take out.
If you're still confused about the various types of insurance and how they relate to the roof above your head, just get in touch with the Gough Mortgage + Protection team – we're here to help.
As with all insurance policies, conditions and exclusions will apply'