OUR SERVICES
We provide professional Mortgage and Protection advice no matter what your situation or circumstances. We pride ourselves on our impartial, jargon-free advice.
We offer a fair and trustworthy service. We guarantee that if we're unable to secure you a Mortgage Offer, you won't pay us a penny.
No matter what you are looking for, we will take the time to discuss with you all your needs and requirements in order to help you decide on what path to take. With friendly, expert advice we will look to provide you with a solution to meet your goals and budget.
Allow us to help assess your alternative options for you and your family, and take away some of the stress from the home moving experience.
Buying your first home is a big step. We can help remove some of the stress and worry, and help you to make the right decisions about what is best for you.
Coming to the end of your current deal and just want to compare new rates, or if you want to borrow more for home improvements, we can help.
Buying a property to let for the first time, or you are a professional landlord? We can help make sense of the range of options to get the borrowing you need.
There is often a perception for many self-employed people that getting a Mortgage is more difficult. But its not what you know, its who you know!
Buying a home is a big commitment, so we will talk about the options around protecting you, your home and your loved ones against the unexpected.
Defaults, CCJ's, missed payments, Bankruptcy, IVA, Debt Management Plan? We have access to lenders who specialise in helping people like you.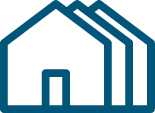 We offer unbiased, fair and trustworthy advice, with access to the whole of the Mortgage market

We have combined 40+ years of experience under our belts to offer you the best solutions

We are experts in understanding the intricacies of the market and factors that influence it
We put your needs first, taking the time to get to know you aims and circumstances