"We're so happy with the service you provided us- you managed to find us a mortgage we're really pleased with. We really appreciate all your hard work and are grateful for everything! You always replied to us really quickly and were happy to answer all of our questions straightaway. We'd be happy to recommend you to friends and family."
Emma & Seth
"As first one buyers we weren't sure of all the steps in buying our first home. Paul made getting our mortgage simple and stress free whilst getting us the best deal on the market. He worked tirelessly and is a fantastic communicator. He even set up our life insurance. I have no doubt we will be coming back to him if we decide to move again!"
Emily & Drew
"Paul has just helped us out with a re-mortgage. Due to our self-employed status this required that extra bit of knowledge and paperwork. However, Paul's access and understanding of the market made this simple process for us. We were kept informed every step of the way - we have been seriously impressed and have no hesitation in recommending Paul's services."
Graham
"Paul secured a mortgage for myself and the rest of my family. Thank you for all your efforts in making sure that all the requirements were fully and appropriately met before going ahead with the process. I wish you every success in your career. I will definitely keeping recommending you to any person I know of who would like to go ahead with a mortgage application."
Samy Z
"Paul was extremely helpful in getting our Mortgage arranged. As first time buyers the process is very daunting, there are a lot of things to consider and to ensure you are aware of however the expert and knowledgeable service provided by Paul made the whole process a lot less confusing and clear cut. Paul provides a professional but personal service whereby you feel you are supported through the process, and where the main aim is to get the right deal for you, you are not just another client on a long list of clients. I would definitely be looking to use Paul in the future."
Rachael G
"After so much time spent searching the market and making countless calls to the bank, we tried to apply for a mortgage on our own and did not get the result that we wanted. Paul was recommended to me by a friend and deciding to use Paul was one of the best decisions made throughout our home buying process. He took away all the stress of searching for the best deal, working out the fees and processing the application but more importantly, dealing with the banks! Paul spent so much time discussing the options with us and really did get us the best possible mortgage amount, which helped us to achieve the location that we really wanted to live in. Time was not always on our side and Paul even agreed to do a video call with us at 9:30pm one night so that our application would not be delayed. He was extremely professional throughout and provided exception customer service. It really made buying our home so much easier, I will use Paul if we decide to move again in the future. Thank you!"
Scott
"Gideon and I would like to say a great big thank you to you for all your help finding us the mortgage best suited for us and as well as sorting out all the other stresses that are in involved when purchasing a house.
As a First-Time buyers it was great to be given a knowledge and advice on things that we were unsure of, with every question asked answered very quickly without being made to feel a nuisance.
Thanks for all your help and your hard work Paul!!!
We would highly recommended you to anyone looking for a new mortgage and we will be in touch in 2 year's time when our fixed Mortgage terms comes to end."
Gideon & Irina
"Absolutely superb service from Paul as usual. A very knowledgeable and helpful adviser who takes time to learn about his client's needs and imparts his knowledge in an easy to understand way. Would highly recommend!"
Syed
"Outstanding! A very quick, very straightforward, warm and friendly service that made the process of applying for a new mortgage absolutely painless. Not to mention the substantial saving of money. Highly recommended."
"Thank you Paul for helping us through the process of getting our first mortgage. The whole thing was unbelievably smooth and your help was much appreciated in making that happen."
Ian and Ellie
"Having been let down elsewhere Paul was a breath of fresh-air. Plainly knowledgeable and highly professional Paul sorted us a very competitive product very quickly. I am delighted to recommend."
"A huge Thank you to Paul, for the second time that he is giving us an outstanding service. Grazie Paul!!!!"
Csilla
"Paul has helped me with 3 successful mortgage applications. I would rate his service and expertise as excellent and would not hesitate to recommend him."
Claire J.
"We initially made contact through Stacey as we had been on a variable rate for a few years and she advised that they would more than likely be able to get us a better deal. Paul and Stacey came round within a few days and talked us through our current situation and what we wanted to achieve. Within the first hour or so meeting Paul was able to find us a deal that reduced our monthly payments, reduced the length of our mortgage and gave us plenty extra to do some long overdue home improvements. From there on we had virtually nothing to do as Paul and Stacey did it all from contacting the brokers to even contacting our own home and life insurance companies to improve our deals there. We are extremely happy and the only actual leg work to do for us was scanning documents to send over. Highly recommended, very professional and knowledgeable and we will definitely be coming back to them when our fixed term is up."
Matt & Sophie
"Paul and Stacey have been incredibly helpful right from the start. As first time buyers we had no idea of what was available to us and what choices were out out there. Paul arranged to meet us, he was very friendly and relaxed and he explained the entire process and gave us options of what mortgages were available, as well as life insurance options.
Stacey was on hand to answer any questions we had and was also very knowledgeable. She provided support in gathering all the paperwork to make sure we had everything we needed for the mortgage application to avoid any potential delays and also sent off everything to the solicitors in a very timely fashion. Paul & Stacey have made the mortgage application process so much easier than it could have been if we'd had attempted it on our own. It was invaluable having someone there to advise us"
Mark & Kat
"I cannot thank Paul and Stacey enough for the service We received!! Myself and my husband were looking to purchase our forever home, being self employed mortgages have always been a daunting subject for us, once in contact with Paul all our worries were taken away, he assured us that we would be able to borrow what we were looking for and made the whole process stress free, Stacey was always at the end of the phone to answer any questions or worrys we had, paul also set up our new buildings and contents and life insurance!! We had full confidence in Gough mortgages and were in constant contact with us right up until completion of our forever home!! Thanks guys we will be forever grateful."
Gemma
"Paul really is fantastic at his job! He helped me 2 years ago as a first time buyer - initially I was going down the direct route before a friend recommended Paul when the bank I was relying on changed their lending criteria. Because Paul knows the mortgage market so well he immediately knew which lenders might still be willing to lend as much as I needed, and then successfully guided me through the process over the following weeks. My financial situation was not straightforward but using his own knowledge and the ability to check certain details in advance directly with his contacts at the lender I managed to buy my first home! Now 2 years later I have returned for advice on remortgaging and as ever he has given me excellent impartial advice without any hint of self-interest. Highly recommended and a lovely person to deal with."
Tom
"I would recommend Paul to anyone! As potentially his worst client ever, nothing has been to much trouble. He came and met us after hours and took all the stress away from getting a mortgage we never thought we would get! Now we just need to complete... one soon we all hope"
Lucy H
"The service we received was second to none. Paul and his team have the utmost patience and respect for their clients. Paul went above and beyond to help us with quite a tricky situation. I would highly recommend (and have so already!) Thank you Paul!"
Kate J
"Paul and Stacey both go above and beyond any expectation set to ensure that you receive first class service. From start to finish we have received high levels of care and attention, we have been kept updated at each stage and been given options with in depth information as to the pros and cons for each choice. Thank you to Paul for helping us come out with the perfect choice, cannot recommend highly enough."
Adam and Amy
"I would like to thank Stacey and Paul so much for all of their help with getting us a mortgage, we have had a very stressful case and they have been absolutely brilliant, they have kept us updated, chased everything for us and have been at the end of the phone whenever we have needed it, I'd like to give an extra special thanks to Stacey as she has literally been amazing, I would highly recommend them to everyone, thanks again guys."
Alishia
"Commendable service,With no doubt. After contacting so many banks directly & brokers , I was so frustrated about not having luck getting equity release for the business I wanted to buy. I contacted Paul and job done !
Found the lender for me with less time, with less hassle, with less interest rate and on top of that with less fees. Even helped me for few other things, when I needed afterwords, with no extra charges. I would highly recommend & I will go back again when my 2 years fixed term finishes."
Rakesh V
"A massive thank you to Paul and Stacey after we successfully completed on our home yesterday! Paul has helped us to now fully own our help to buy bought home which is so lovely knowing we now own it completely. My husband is self-employed so we were concerned it just wouldn't happen. Paul and Stacey broke everything down for us in the confusing world of mortgages and explained everything so well I actually managed to understand what was going on! We couldn't be more thankful for the fantastic service. Thank you so much for all of your help"
Ellie
"Thank you for your fast, friendly and efficient service. We were having difficulties applying for a mortgage with our existing lender and you were able to quickly find us an equivalent product with another provider. Within 7 days of application we received our mortgage offer. This was a huge relief and kept our house purchase on track. We were kept well informed of progress during the week and were very happy with the way you dealt with our application."
Suzanne & Dan
"We contacted Paul two days before a bank holiday requiring help to find a mortgage with some urgency. Paul listened carefully to what we needed, immediately researched all options and found a product right for us. The process was extremely quick and easy, thanks to Paul's readiness to respond to all of our queries. He dealt promptly with the mortgage lender ensuring our mortgage was in place for our tight deadline. We would not hesitate to recommend Paul to others."
Stephanie & Grant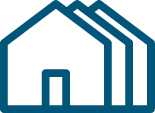 We offer unbiased, fair and trustworthy advice, with access to the whole of the Mortgage market

We have combined 40+ years of experience under our belts to offer you the best solutions

We are experts in understanding the intricacies of the market and factors that influence it
We put your needs first, taking the time to get to know you aims and circumstances