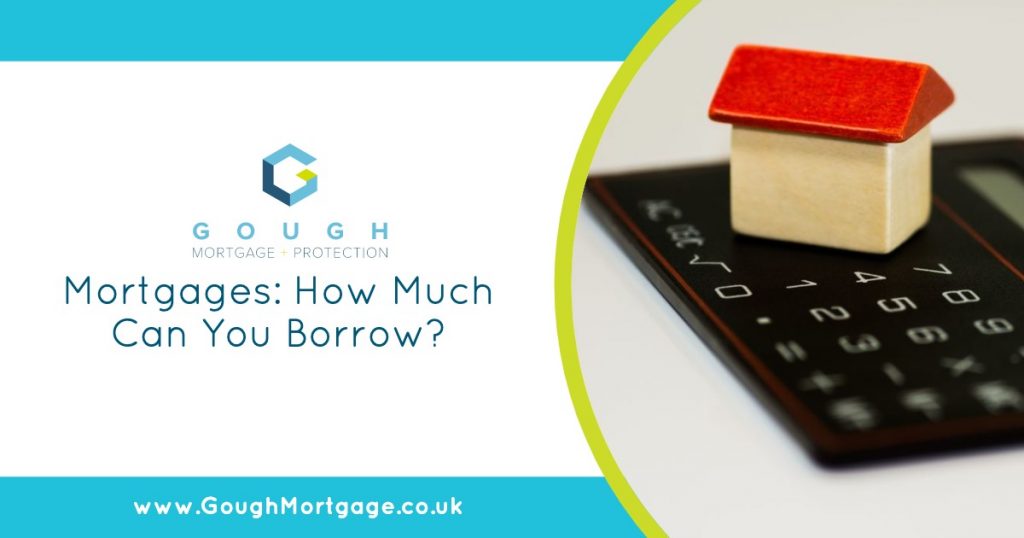 Mortgages: How Much Can You Borrow?
Buying a new home is exciting and nerve-wracking in equal measure, and the feeling of unease often starts with that very first question.
"How much can I really borrow?"
The answer to the above question can only be established with the help of a trusted, knowledgeable mortgage advisor, but the figure that's presented often surprises people.
This isn't because the amount is lower than expected, either. These days, the amount you can borrow in order to buy your next home is often more than you'd expect.
The common misconception
When applying for a mortgage, people often think they can borrow three or four times their salary, but that isn't always the case.
In fact, many lenders will bump that up to as much as 5.5 times your income, depending on the scenario and type of income you receive.
The average currently sits at around 4.5 times joint income. This isn't always an exact science, and every lender has their own method for calculating affordability. Therefore, if you're buying with someone else, you can expect a pretty significant figure to be ejected from their calculator once you've handed over your particulars.
What else is taken into account?
People often earn varying amounts each month because of commission and other ad-hoc or inconsistent payments. Similarly, a household's monthly income can be impacted by support payments, credits, and child maintenance.
Lenders will usually take some of these factors into consideration. They include:
monthly overtime
monthly/quarterly/annual bonuses
child benefit
tax credits
universal credit
rental income
child maintenance.
second jobs
Why don't all lenders operate by the same rules? Good question. If you look at a range of options on the table from several lenders, they'll vary wildly. This comes down entirely to the lender's criteria. It's something over which you have zero control, but the choice still lies with you – and that's why you need a knowledgeable mortgage advisor to give you the appropriate information.
Want to know how much you can borrow?
As you can see, there are lots of factors to take into account when it comes to mortgage lending – it's no longer as simple a calculation as it once was. But that's not a bad thing, because it might mean that you really could borrow more than you expect.
This makes finding the best advice absolutely essential if you're to find the right mortgage and borrow your maximum so you can live in the home you choose without over-stretching those monthly pennies.
You can ask the Gough team anything mortgage related, and we'll happily look into your own affordability and specific situation. Just get in touch with us today to find out more.
Your home may be repossessed if you do not keep up repayments on your Mortgage