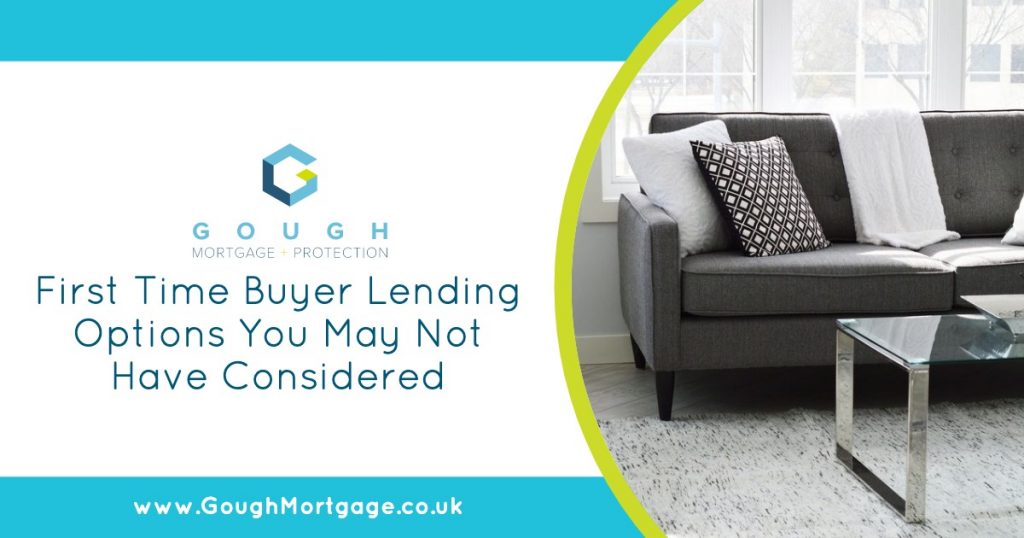 First Time Buyer Mortgage Options You May Not Have Considered
If you're a first-time buyer (FTB) in the current housing market, you might be wondering how on earth you can secure a mortgage.
The good news is that you can. You just need to think outside of the box.
The problem you might be encountering
Mortgage lenders are understandably a little nervous at the moment. Potential dips in house prices and an economy ravaged by COVID-19 has tightened lending criteria and made it more difficult for FTBs to secure a loan.
For instance, lots of lenders used to offer mortgages with a 5% deposit, but most now need 15%. Look hard enough, and you can find some offering 10%, but they come and go due to the number of applications they receive and the subsequent time it takes to process them. But if there is a lender, we will find them.
There are some common solutions to this, including the Help to Buy equity loan scheme, but we've sniffed out four more that you may not be aware of.
1. Personal loan as deposit
Some lenders are now allowing personal loans to be used as deposits (although they will factor the loan into your mortgage affordability).
It'll be an option for some first-time buyers, but it's one where you should tread cautiously. It will be, after all, another debt above your head that you also need to pay off concurrently.
However, it can work pretty successfully. For instance, we worked with an FTB recently where they had a 10% deposit, plus a 5% deposit via a personal loan. That enabled them to buy a house with an 85% mortgage.
2. Family gifting deposit
This is a common option for first time buyers, and some lenders are fine with a family gifted deposit, if you are fortunate, this will be a non-repayable gift.
Some lenders will allow it if is repayable. So, what does this mean? Well, if your parents stump up £50K and take a charge over the property so they get their money back when its sold, giving them the comfort that their money is secure.
Although this won't be a scenario you'll want to consider, the family gifting deposit is useful for parents who want to help out but don't want half of their money to go to your partner if you split up after moving in together.
3. Guarantor mortgages
If you're really struggling to find a mortgage as an FTB and your parents can't offer a gifted deposit, there might be another option.
It's worth checking to see if your parents can be named on the mortgage as guarantors, or what is commonly known now as joint borrower, sole proprietor. The good news is that they won't be linked to the deeds of the property, which means there'll be no additional stamp duty to pay.
Your parents' income will subsequently be taken into account for affordability and may provide the lender with the peace of mind they need to grant you the mortgage.
4. Barclays Springboard Mortgage
"Buy your home with help from a loved one," says the one of the UK's biggest lenders, as it advertises a type of mortgage which is proving increasingly popular with FTBs.
Known as a 'springboard', it enables a parent or friend to offer a 10% deposit which sits in a Barclays savings account for five years. The bank then uses it as security, enabling you to borrow with zero deposit.
You still own the property, can borrow up to 35 years and have access to some competitive interest rates. In return, you friend or family member will earn interest on their savings. So, it's a win-win for everyone.
If you're still unsure about your mortgage options as a first-time buyer, the team is here to help. Just get in touch with us today and pick our rather ample brains! We'd be delighted to help you get on the housing ladder.
Your home may be repossessed if you do not keep up repayments on your mortgage.