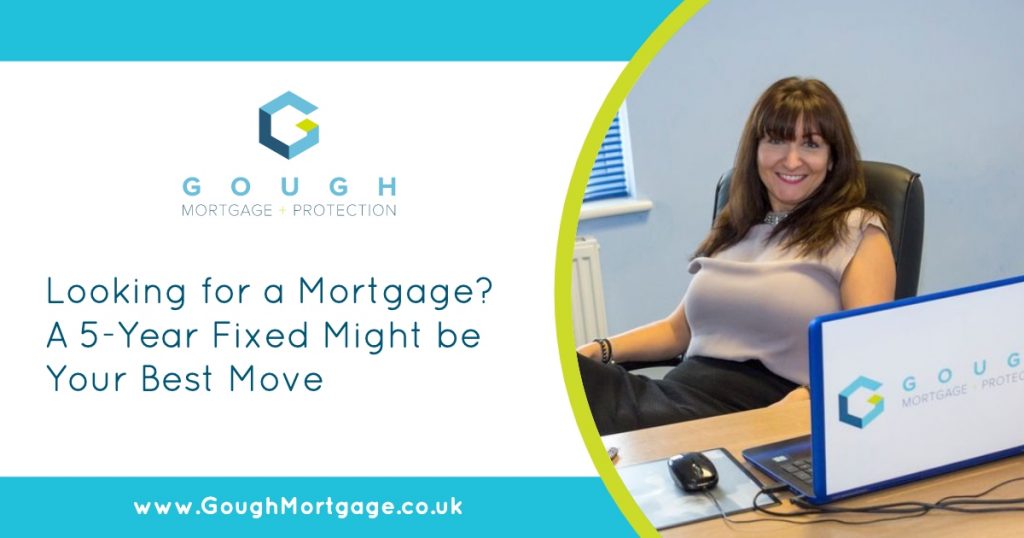 Looking for a Mortgage? A 5-Year Fixed Mortgage Might be Your Best Move
Deciding which one of the many mortgage packages and deals are best for you can be a really difficult and confusing time. It's not always the cheapest deal that's the best for you in the long term. The right mortgage for you will depend on thing like which property you're buying, who you are, how you're employed, and other factors like age and financial status, so getting good advice is highly recommended.
One factor that always comes into play when deciding on a mortgage product is the interest rates and the state of the UK markets. The interest rates will affect your repayments and any changes to that rate will affect your future payments.
With the uncertainty of Brexit and the shrinking economy, what's the best choice for your mortgage if you're looking for one right now?
If you want stability and peace of mind knowing that whatever happens to interest rates, perhaps a 5 year or even 10 year fixed is the good bet. Here's why….
The economy is shrinking…
The UK economy is shrinking at just over the predicted rate. This is due mainly to Brexit uncertainty. The latest official figures shows that the economy shrank by a worse-than-feared 0.4 per cent in April.
Brexit gets the majority of the blame, the UK car production being worst hit with a 24% decrease. An uncertain future for the UK is creating tension and of course uncertainty as the pound continues to struggle.
But what does this mean to your mortgage?
Interest rates on the rise…?
The interest rates have been held at 0.75% once more to control the economy but this won't continue, according to the Bank of England:
"The Bank reiterated that 'gradual' and 'limited' rate hikes would be needed over the next three years to keep inflation to its 2 per cent target." – This is Money
What this means is that if you go for a 2-year fixed rate mortgage then you may find your payments will be higher in a couple of years if the expected interest rate rises do happen.
A 5-year fixed rate would lock you in now and help you weather the storm of the short term uncertain UK economic future.
5 or 2-year fixed mortgage?
A large majority of our clients are fixing for 5 years and the rates are not much higher than the 2-year fixed rate. It takes away the risk of finding out that rates and payments will be higher in 2 years' time.
Of course, choosing a 5-year fixed mortgage also means potentially not having to pay more fees to us or another lender in 2 years' time when you move.
The downside of going for a 5-year fixed mortgage are the early repayment charges. If you do decide to move house within the 5 year period of your new mortgage then you could be required to pay extra to move or leave your existing mortgage.
Most lenders will allow you to "port" your mortgage to your new home, but if your existing lender at the time of the move won't perhaps due to credit scoring, or just that they wont lend the amount you need based on your income.
In this case you might find a two year mortgage is better, but it is a case of trying to predict the future!
If you're planning to move in a few years' time then it's worth considering which product is best for you.
Not going anywhere soon? A 5-year fixed mortgage is the safer option to avoid the interest rate rises which, although not 100% certain, look likely to bring the rate of inflation into line.
Unsure where to go? Speak to an expert
We spend a lot of time researching, reading, and keeping up-to-date on all the markets, products, and changes like this in the economy. We can help you make a more informed decision and get you the right product for your needs.
Because we're 'whole of market' we have access to deals you won't find online and that often means finding a mortgage that suits you and your situation better than one you'd find elsewhere.
With an uncertain economic future ahead, it makes sense to shop intelligently for your mortgage.
Need help? We'd love to chat. Contact us now if you're looking for a mortgage. We'd be glad to help. Here's what some of our recent customers have said:
Contact us today for a no-obligation chat about your first home.
Your home may be repossessed if you do not keep up payments on your Mortgage. Fees may be payable at a later stage.