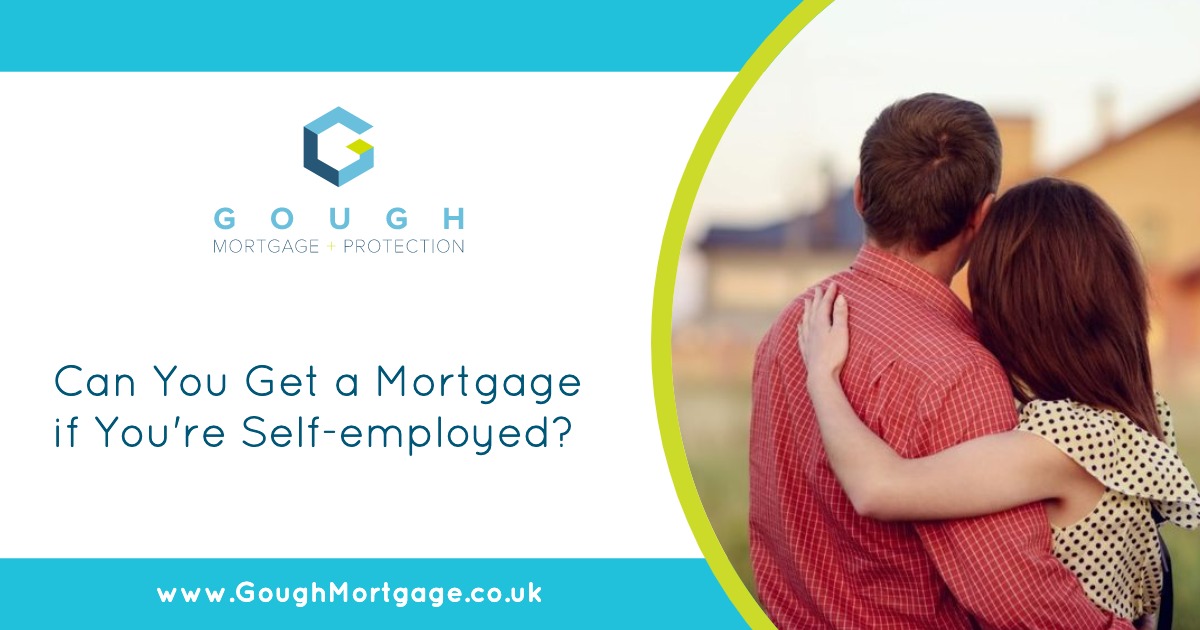 Can You Get a Mortgage if You're Self-employed?
There are lots of anecdotes and misconceptions about who can and can't get a mortgage. One of those areas is undoubtedly the self-employed. Running your own business is exciting, scary, and carries many risks, but one of those doesn't have to be your success in getting a mortgage.
A mortgage offer will always depend on your circumstances but a "No!" from one lender doesn't mean you won't get a "Yes!" from another. There are many factors in your financial life that will make it harder to get a mortgage and many that will help you, but the real focus should be on finding the right product (mortgage) for you.
Let's take a look at some of the misconceptions and bust a few mortgage myths…
A wage is better than having a business?
Many people think that a self-employed person who owns business and makes a net profit, or salary and dividends of £40k a year is looked upon less favourable by lenders than an employed person with a £40K a year salary.
Well, we're here to tell you that that simply isn't true in nearly all mortgage cases.
Mortgage lenders will take your income over the last couple of years, or even the latest year and deem that as secure and sensible to lend against as an employed persons salary.
Since 2001 there has been a rapid growth in self-employment. It is now estimated that 4.8 million people in the UK are self-employed. This means the number of self-employed workers now accounts for around 15% of the working population!
In nearly all cases, a sole trader with a net profit or salary and dividends for last two years of £40k can borrow exactly the same as someone who earns £40k a year as a salaried employee.
Good accountants can hinder you
A good accountant will focus a lot of their work on reducing your profits. They do this in many ways and sometimes use smart accounting through expenses and assets. This is great for your business, as you'll pay less tax by decreasing the profits, but not so great when you go for a mortgage.
Because your profits are less, so too is the amount a lender will be prepared to lend you.
It's not the end of the conversation though. This situation is very common and most lenders, including us, are used to dealing with it.
"I'll need three years of accounts, won't I?"
Another mortgage myth is that you always need three years of accounts from your business to be able to apply for a mortgage. There are other options. Even most of the mainstream banks are prepared to lend with just two years of accounts.
Just started out in your business? There are a number of lenders who will use just one year of accounts to help you get you on the ladder whereas others will use an average of the past two or three years.
The average calculation is taken to decide on the amount you can borrow because of how a traditional new business runs and grows. Consider how your business grows as you start out; year one, two, and three are often so different in profit as the business grows, expands, and improves.
Think you can only find a lender who need three years of accounts? Think again. You have more options.
I run a VAT-registered business. Will I be penalised?
VAT-registered businesses turn over more than £85,000 and collect VAT (Value Added Tax). Their accounts structure is different and therefore the approach for a mortgage for the business owner is a different approach.
There are various options here too.
The majority of VAT-registered business owners will use their salary and dividends as their 'earnings' and this will help them to shop for a good mortgage.
But… they can also factor in a share of the company profits after corporation tax. This comes in handy when you're running a very profitable business but only draw the £45K a year limited to keep yourself below the higher tax rate. Lenders will take into account your business' strong position and lend you more (based on individual circumstances).
One lender will see income as £100k*, while another will see income of £45k.
This leads to quite different mortgage outcomes, as you can imagine.
*Lender will use profit BEFORE corporation tax, meaning they would view the £100k as £123,456 (£123,456 less 19% corporation tax)
Using your profits as part of your mortgage application can bring benefits and some disadvantages.
Some lenders will allow decreasing profit if there's a logic for it like a big expansion. Some lenders don't like to see dwindling profits, its just a case of approaching the right lender first time.
Contractors might be able to borrow more…
There are lots of factors that come into play when you're applying for a mortgage and this is by far an exhaustive list, but we wanted to end with this example…
The 'contractor' is common approach in mortgage applications. There are now a lot of professionals working on 'day rates' who are paid through their own Limited company. These people are seen as self-employed and they tend to work for just one company and on a regular day rate.
For example: A contractor for a Ltd company could pay themselves £300 per day, five days a week for 48 weeks of the year.
They're still a fully self-employed person so the actual income will still come from dividends and salary as the example above in the VAT-registered section shows, but some lenders will use the day rate to work out their income.
In the example above this would be:
£300 x five days x 48 weeks. Total: £72,000.
This is generally much higher than they will be able to show with dividends and a salary with all the expenses that go with it.
No two lenders (or businesses) are the same
The main takeaway here is that you need to shop around and get the right mortgage for you. It's not about tricking the system, but matching the lender to your circumstances. There are lenders out there who specialise in self-employed applicants.
You should be able to comfortably afford the mortgage when you take it out so that unforeseen events (such as interest rate rises or redundancy) don't put your home in jeopardy later on.
Need help? We deal with many lenders and are a 'whole of market' mortgage broker and have access to many options for you. Combined with our years of expertise, we can find the right mortgage for you, even if you're self-employed.
Your home may be repossessed if you do not keep up repayments on your Mortgage